Hello Belly ago today, I will come Squat lipstick to look up again. This is the brand's most beloved brands 3ce Bell then I was off her collection of beautiful Australian Idol Lily Maymac one package, it's pretty mind-melting. This is not a film for me to do that. After seeing sales drop unexpectedly open Bell has handled orders from Korea without delay, even with only three colors, but let's say that the color is. Beautiful and apply it every day really. 
The appearance package together.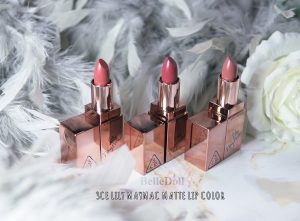 Cry Really really pretty color package is Pink Glow. Sparkling, twinkling The top 555 are really eye stabbing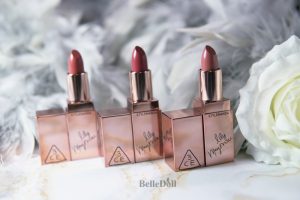 The signature of a girl Lily with her love for me: oops:.
Let's Paint Swatch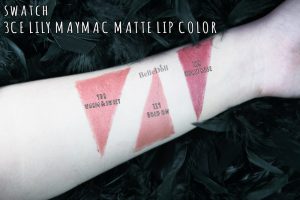 Squat on the arm It's very clear that the pigments. A matte velvet as ever.
Pretty much any color with a color close to the evangelistic function MOOD RECIPE a brown tone nude.
3CE LILY MAYMAC MATTE LIP COLOR # 118.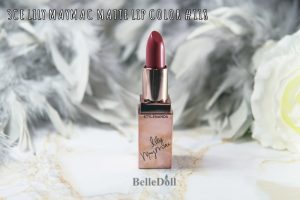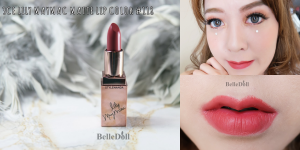 Red and white face paint is good. Red muted tones will be weak to look like natural red mouth. Red something like that was coming up. Or who want to look a little dark. I have made many The colors are clear enough. I would call it a party girl Lily was drawing a thick lip. Any increase But Bell is not just lip is really thick. We asked style to me.
3CE LILY MAYMAC MATTE LIP COLOR # 119.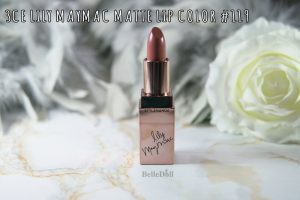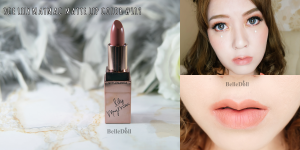 This color scheme of brown nude. But not sick enough Chic Chic look up too much if things do get a degree. Paint is not recommended, it's pretty light. Luke gives a good view of what color you love this !! This color may be off a little easier than the first because the color may be lighter than the skin and tissue lining the coat of many colors to stick around a little more Hgaaa.
3CE LILY MAYMAC MATTE LIP COLOR # 908.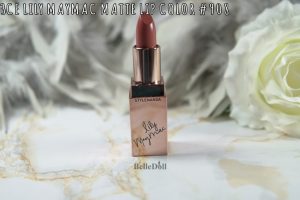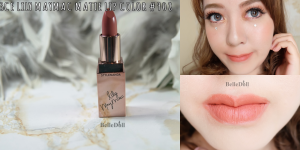 The colors are colors that are already sold. But simply replacing the new package. Brown nude color scheme as well. A color similar to the color orange, but it is 119 more than the obvious one. If paint almost inseparable now. And it is quite close to the color version mood recipe color Inked Heart So many people have a certain color, then do not buy it all. It's a similar deal But I still like it here.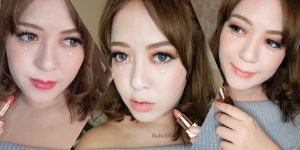 So I bought this model would be kept private, Bell thought the other three colors will be available. Paint all day  The price is 17,900 won, or about 500 -700 baht Do not try to find me in his possession. Today, Bell was asked to leave. Thanks to all who read it. If any error It's Ngaaaa kiss